Become a member
What are the benefits of becoming a member of the New Zealand RFID Pathfinder Group?
Tapping into a growing community of RFID experts in New Zealand Partner with experts from various industries to drive mass adoption of EPC/RFID technologies in New Zealand. The New Zealand RFID Pathfinder Group pulls diverse groups together: manufacturers, distributors, retailers, academics and regulatory bodies to build requirements for global EPC/RFID technical standards and to share best practices for adopting EPC/RFID technologies. Embracing and developing RFID standards to meet your company's needs RFID standards provide competitive advantages: common standards of tag/reader communication, interoperability and data exchange result in quicker implementations with reduced costs. Spearhead the collaborative development and rapid deployment of standards for RFID technology with other industry experts to develop global, user-driven standards to meet industry-specific needs for EPC/RFID hardware, software and information exchange.
Register for membership! or find out more
[contact-form-7 id="1610″ title="Membership form"]
---
Membership fees
The following fees apply to becoming a member of the RFID Pathfinder Group:
Voting Membership – $249.00 + GST per annum
Affiliate Membership – $129.00 + GST per annum
Voting membership
Voting members have the ability to vote for any constitutional changes and other motions that are presented at the AGM. Who can become a Voting member? Any company which, in the opinion of the National Committee, represents the interests of an industry, or represents a category of skills within a particular industry, as well as has an active interest in upholding and supporting any of the Society's interests.
Affiliate membership
Affiliate Members are entitled to receive all reasonable information, advice and assistance from the Society in connection with the operation of their RFID and/or EPC technologies. However affiliate members are not eligible to vote at the AGM.
---
RFID Solution Providers
The RFID vendor community in New Zealand is growing as is the level of RFID implementations. Below is a list of member organisations involved with The New Zealand RFID Pathfinder Group. Click on the links to access the websites for more information.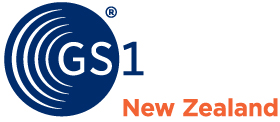 GS1 New Zealand
http://www.gs1nz.org GS1 is the international not-for-profit organisation behind the only global system for bar coding, and for standardised identification of products, assets, services, places and organisations. GS1 develops standards, services and solutions for use by businesses, government agencies and many other organisations worldwide. In addition to bar coding, GS1 standards are increasingly important for radio frequency identification (RFID), for data synchronisation and for other forms of e-commerce.
BCS Group
http://www.bcsgroup.biz/ BCS Group's expertise lies in delivering end to end solutions consisting of logistics hardware, automation controls and elegant software products that have made BCS supplier of choice to airports, airlines, freight and industrial customers around the world. Our business breaks into three business units being Airport Systems, Operations and Maintenance and our newest business unit Services and Solutions (SaS).
Tracient Technologies
http://www.tracient.com/ Tracient Technologies is a dynamic young company at the forefront of mobile RFID. Tracient has a highly skilled and experienced team of both software and hardware developers. The Company specialises in wireless mobile RFID readers designed specifically for wearable, handheld and hands-free operation. Tracient has an unwavering commitment to quality and designs its products to ISO, EPC and ETSI standards.
Times-7
http://www.times-7.com/ Pushing the boundaries of RFID technology worldwide Times-7 are leaders in RFID antenna design and manufacture. Our patented award winning UHF antennas meet the needs of virtually any industry application; providing customers with fast accurate tracking of products, assets & people; empowering organisations to transform processes & reduce costs. Our SlimLine range of antennas are unique in the RFID industry; offering high levels of performance & durability in an aesthetically superior form.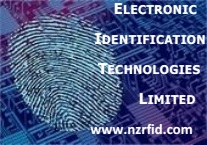 Electronic Identification Technologies
http://www.nzrfid.com/ Electronic Identification Technologies Limited assists client companies to acquire and install the most applicable RFID and EID identification technologies and solutions to suit their operational needs. We are totally technology and supplier agnostic thereby providing you, the client, with impartial advice. The only product we sell is our time and expertise. We are not aligned to any supplier, nor are we blinkered to provide solutions suited to a particular technology.
Pocket Solutions
http://www.pocket.co.nz To minimize the risk for our customers that are considering introducing RFID or extending existing deployments we have developed a comprehensive RFID solutions offering that allows careful and considered integration of RFID technologies into existing business operations. From quick start testing, workshops, surveys, design , pilot, and deployment, Pocket Solutions supply a complete range of hardware and services to cover all RFID requirements.
Vitag New Zealand
http://www.vitag.nz – Vitag provides world-leading security systems and software, consultants who really know their stuff, and a nationwide network of engineers ready to deliver and support your retail business. From simple loss prevention systems to in-store business intelligence solutions, Vitag security systems are hard at work in almost every retail sector – from fashion, consumer electronics and pharmaceutical, to sports, office supplies and DIY. RF Keeper delivers the world's first plug-and-play item-level RFID system. Convert your store in less than a day and count your entire inventory in minutes. RF Keeper is compatible with existing AM or RF shopfront security systems and is ready to go when you are. So you can forget about the expense and hassle of enterprise IT integration.
Nope, I still need more information. Email the Secretary – Gary Hartley.